Aaron L. Griffith
Historian of American Religion
I teach history and religion at Sattler College in Boston. I write and speak about American religion, politics, and criminal justice for academic and popular audiences. I also serve as a review editor for American religious history at Marginalia.

My book God's Law and Order: The Politics of Punishment in Evangelical America was recently published with Harvard University Press. My writing has also appeared in publications such as The Washington Post, Christianity Today, Religion News Service, Religions, and Fides et Historia.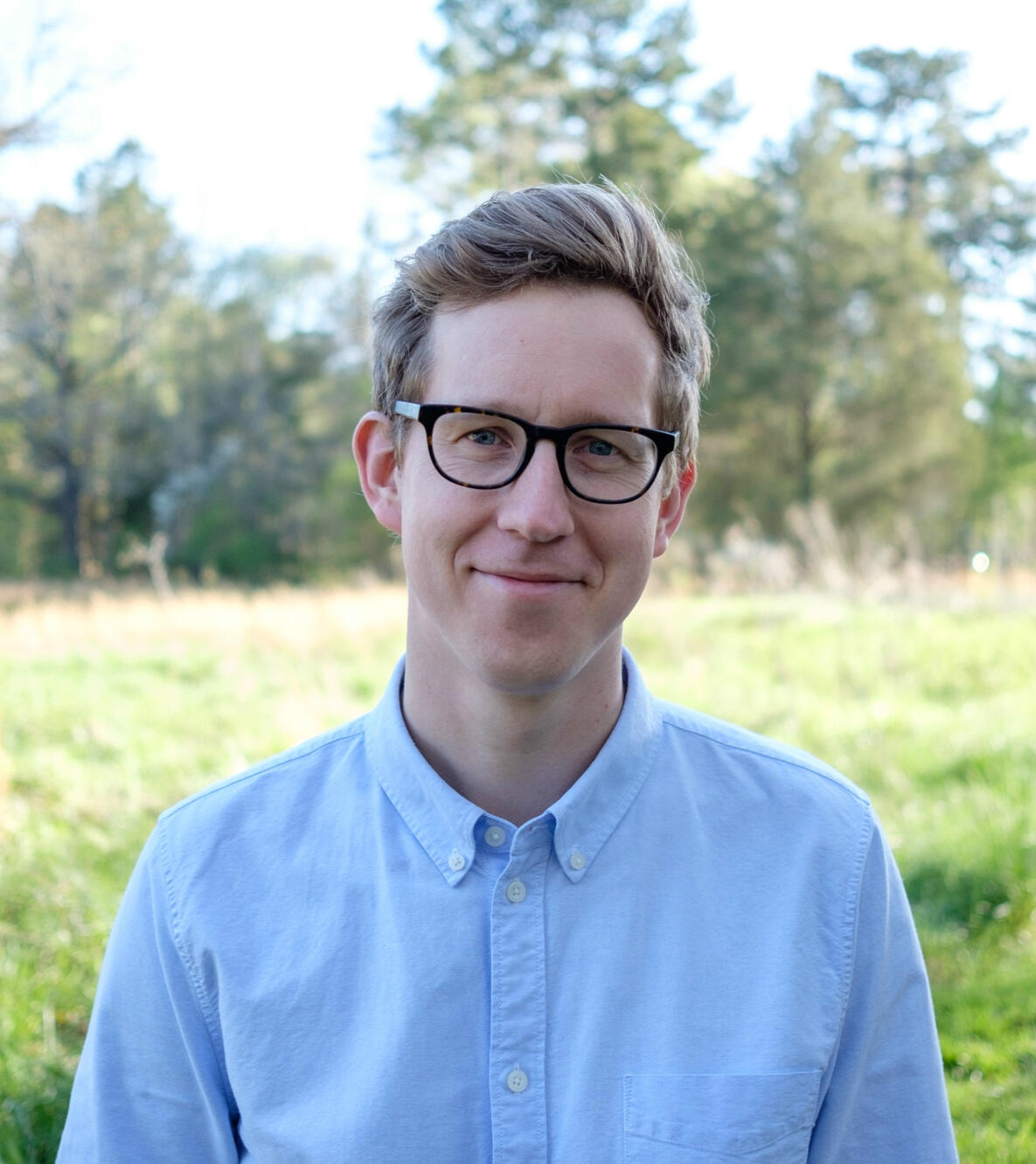 Writing
My book God's Law and Order: The Politics of Punishment in Evangelical America was released in November 2020. Please consider purchasing from your local bookstore.

Here are some of my other recent publications and contributions:

"'Policing Is a Profession of the Heart': Evangelicalism and Modern American Policing", Religions, March 2021

"A Vaccine Could Save Prisoners' Lives. Christians Can Help," Christianity Today, December 17, 2020

"Recognizing a Pattern of Police Violence," Auburn Seminary's Future Story of America, October 2020

"Burl Cain Promises 'Good Praying' for Mississippi Prisons. It's Not Enough," Christianity Today, June 8, 2020

"Do White Evangelicals Love Police More Than Their Neighbors?" An interview with the "Quick to Listen" podcast at Christianity Today, June 3, 2020

"Paula White-Cain's Evangelical Support Squad Isn't as Surprising as It Seems," Christianity Today, October 22, 2019 (co-authored with Leah Payne)

"'The Real Victim of Lynch Law Is the Government': American Protestant Anti-Lynching Advocacy and the Making of Law and Order", Religions, February 2019

"'Jesus Christ is the Only Control': Crime, Delinquency, and Evangelical Conversion in the Early Postwar Era," Fides et Historia 50, no. 1 (Winter/Spring)

"Wheaton's controversy over Muslims and Christians ignores the school's own history," The Washington Post, January 5, 2016

"Why Evangelicals Are Divided by Afterlife Testimonials," Religion News Service, March 26, 2015

"How Evangelicals Use Marijuana to Sell Religion," The Christian Century, March 26, 2014

"Prisoners and the Least of These in American Protestantism," The Christian Century, April 30, 2014

I have also been quoted in publications like Christianity Today, The Atlantic, the Deseret News, and AL.com and regularly speak at churches, conferences, and community events on topics related to American religion, politics, and criminal justice. If you would like my thoughts or are interested in having me come speak for your event, please contact me.
About
I am assistant professor of history at Sattler College. I was previously a postdoctoral research associate at the John C. Danforth Center on Religion and Politics at Washington University in St. Louis. I also have taught in Washington University's Prison Education Project and Duke's Kenan Institute for Ethics.

I earned my master's and doctoral degrees from Duke University Divinity School, and a BA in philosophy from Wheaton College. I have received fellowships from organizations such as the Louisville Institute and the Center for the Study of Philanthropy and Voluntarism at Duke's Sanford School of Public Policy.

I recently published my first book, God's Law and Order: The Politics of Punishment in Evangelical America, on the history of evangelical Christian influence in modern American criminal justice. My broader academic interests include American religious history (particularly evangelicalism, African-American religions, and social activism), Christianity in the global south, and American political history.
Teaching
Sattler College
Slavery and Abolition: A Global History, Spring 2021
Early American History, Spring 2021
Modern American History, Fall 2020
History of Global Christianity, Fall 2020
Race and Religion in American Life, Spring 2020
History, Philosophy, Literature, and Art of the Modern Era, Spring 2020 and 2021
Historical Theology, Spring 2020
Crime and Punishment in American History, Fall 2019
History, Philosophy, Literature, and Art of Medieval and Renaissance Europe, Fall 2019 and 2020

Prison Education Project, Washington University in St. Louis
Religion and American Society, Summer 2019

John C. Danforth Center on Religion and Politics, Washington University in St. Louis
Religion and American Society, Summer 2019
Religious Dissent and Reform in American Life, Spring 2019

Duke Divinity School, Co-Instructor
Restorative Justice, Prison Ministry, and the Church (with Douglas Campbell), Spring 2018

Kenan Institute for Ethics, Duke University
Religion and Mass Incarceration in America, Spring 2017

La Iglesia Evangelica Metodista in Cusco, Peru, Instructor
History of Christianity, Methodist Course of Study, March 2015
God's Law and Order:
The Politics of Punishment in Evangelical America
An incisive look at how evangelical Christians shaped—and were shaped by—the American criminal justice system.

See recent reviews, interviews, and features of God's Law and Order at Christianity Today, Religion News Service, The Metropole, Baptist Press, The Anxious Bench and The Englewood Review of Books

Purchase via Amazon, IndieBound, or Barnes & Noble. Or buy from Hearts & Minds Books and receive 20% off.

"Carefully researched and persuasively argued, Griffith's rich history makes enormous contributions to our understanding of politics and culture in modern America."—Elizabeth Hinton, author of From the War on Poverty to the War on Crime: The Making of Mass Incarceration in America

"This brilliantly crafted and beautifully written work forces us to reevaluate the origins of the religious right and adopt a wider purview when trying to make sense of evangelicalism's political ascent and present course of action. This book deserves—indeed, demands—a wide readership."—Darren Dochuk, author of Anointed with Oil: How Christianity and Crude Made Modern America

"Griffith's account of how modern evangelicalism and the carceral state came of age together is nothing short of pathbreaking."—Heath W. Carter, author of Union Made: Working People and the Rise of Social Christianity in Chicago

"An outstanding contribution to religious history and the history of criminal justice. Griffith offers a deeply researched, limpidly written, and exceedingly well balanced account of the surprisingly complex involvement of white evangelicals with issues of criminal justice, prison ministries, and prison reform."—Mark Noll, author of A History of Christianity in the United States and Canada